Bonnie has provided United Response with some really valuable insights and practical support to enable us to scale up our fundraising activities. Bonnie has helped us refine our delivery plan for our new fundraising strategy and worked alongside myself & colleagues to make sure the recommendations are understood and that they are delivered. Thank you Bonnie!
Bonnie worked with our growing homeless charity for 2 years, developing and delivering a corporate engagement and fundraising strategy. From an almost standing start, Bonnie and her team generated significant funding for our programmes and built a large supporter base. Her skill at assimilating into our organisation whilst working as a consultant was impressive; she was genuinely part of our team and wider organisation. Single Homeless Project will always be grateful for all Bonnie has done for us and the people we support. We look forward to working with her again in the future!

Bonnie and Will hit the ground running with helping to build the Vision Foundation's corporate proposition and pipeline.  They were extremely knowledgeable, competent and fantastic to work with.  I couldn't have asked for a better team to support us as we embarked a brand new area of fundraising for our charity.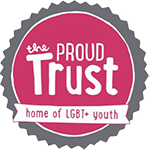 I have worked with Bonnie for five years. In that time I have learnt so much about corporate fundraising, stakeholder relationships and partnerships with commercial companies. All of this has seen great benefit to the organisation and the people we work so tirelessly to support. I am grateful for the time, patience and insight Bonnie has provided me as a professional and would welcome further opportunities to work with her in the future