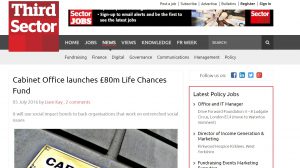 We have experts skilled in UK and overseas statutory fundraising, from a strategy perspective, as well as for prospect identification, prospect qualification and bid writing.
Our experts are able to work with clients to find realistic statutory funds, help organisations create the theory of change and case for support documents required to make applications emotive and compelling and craft applications to best reflect organisation's needs against the funders' priorities.
We also offer a bid checking service, for those clients who would like an expert eye cast over bids and applications prepared internally.