Sound Seekers
Introducing a new approach to fundraising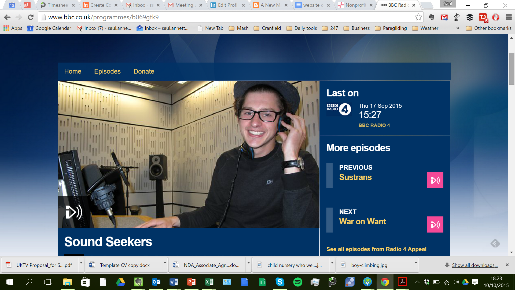 Sound Seekers are a London based charity helping people with hearing loss in the poorest communities of Africa.
Previously reliant on predominately statutory funding, we created a new business focused corporate and trust fundraising strategy.
We developed new content, tools and materials including fundraising packs, website, case studies, proposal and appeal templates.
We implemented new employee engagement hooks to maximize a major corporate partnership.
Won new project and unrestricted funding and support in-kind with a range of organisations including the BBC Radio 4 listener appeal.
Click here to listen to the Radio 4 appeal http://www.bbc.co.uk/programmes/b069gtk9

Bonnie has really helped us feel more optimistic about our fundraising. She and her team have found openings for possible partnerships that we didn't think existed. She is extremely hard-working, full of ideas, detail-focused and patient – and also very tolerant about spreading our work over the week rather than insisting on only being available for one particular day

Lucy Carter, CEO